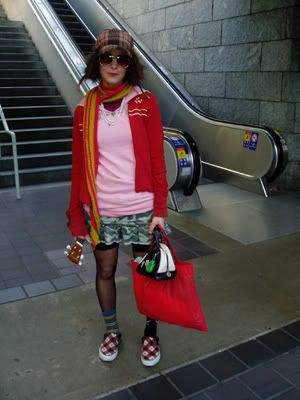 here is the latest picture, as promised. i still haven't found my camera, but i've narrowed it down to about a 20 hour time period in which i lost it. so, it could be in one of four places.
1) at home (x)
2) at work (x)
3) on the skytrain ( )
4) on the bus ( )
i still have hope that it is at home or at work, but chances are it slipped out of my bag on the bus or skytrain. although, i'm finding even that hard to believe. this really is driving me crazy!