Yesterday the CBC kindly asked if they could join me in some style hunting. I met up with the crew of
Living Vancouver
in Gastown, and after they asked me a few questions in front of the cam, we hit the streets. The segment should air sometime in the next month, but I'll let you know when to tune in.
In the meantime, here are the stylish Vancouverites who may be featured in the episode: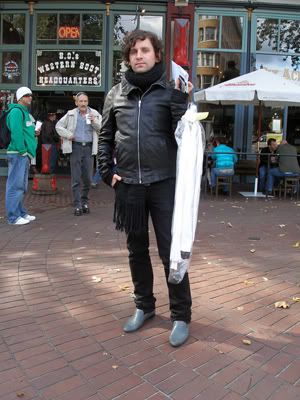 The producer, Malania, insisted that I get in front of the camera for a change. I find it rather gratuitous, but here it is...